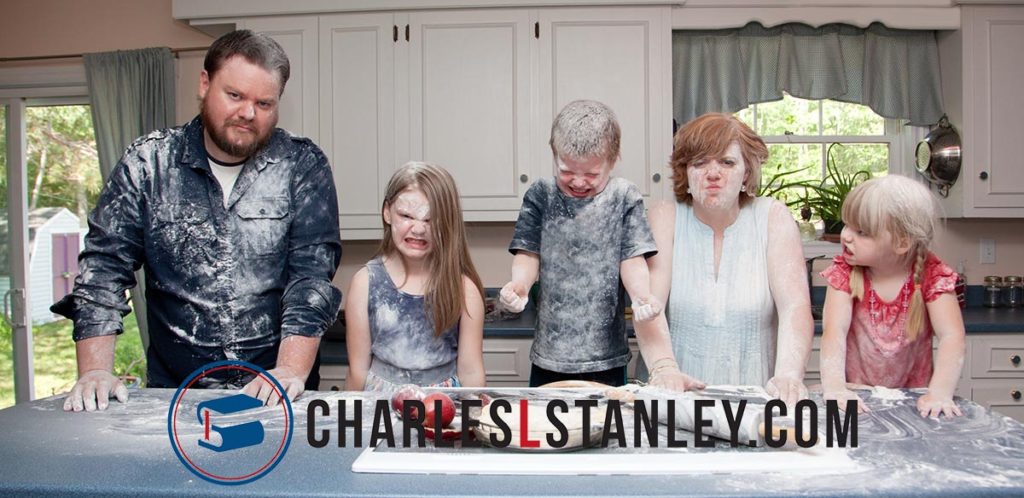 I appeal to you, brothers, by the name of our Lord Jesus Christ, that all of you agree, and that there be no divisions among you, but that you be united in the same mind and the same judgment. 11 For it has been reported to me by Chloe's people that there is quarreling among you, my brothers. 12 What I mean is that each one of you says, "I follow Paul," or "I follow Apollos," or "I follow Cephas," or "I follow Christ." 13 Is Christ divided? Was Paul crucified for you? Or were you baptized in the name of Paul? 14 I thank God that I baptized none of you except Crispus and Gaius, 15 so that no one may say that you were baptized in my name.16 (I did baptize also the household of Stephanas. Beyond that, I do not know whether I baptized anyone else.) 17 For Christ did not send me to baptize but to preach the gospel, and not with words of eloquent wisdom, lest the cross of Christ be emptied of its power.

1 Corinthians 1:10-17
When Paul wrote to his fellow Jesus-followers in Corinth, he had to deal with several problems of sinful conduct among the believers. The one Paul thought was as important enough to be the first on his list is the one we most often ignore. In fact, I believe most American Christians fail even to recognize that Paul is dealing with a fatal sin. It is a sin that has plagued us for hundreds for years and has helped make us spiritually impotent.

Being a disciple (a Jesus-follower) is about obeying Jesus. Knowledge is not primary in the relationship, obedience is. As important as knowledge of God and his word is, and I do believe it is, the real question is, are we obedient to what we do know?

Based on this passage, our default position should be that the body of Christ is one, and we don't recognize divisions. "Is Christ divided?"

I find myself frustrated when we, the body of Christ in any particular city, refuse to recognize ourselves. We all have our own little holy-huddles and don't reach out beyond that.

The Baptists will cooperate with the Baptists (if they are the right kind of Baptist); the Reformed churches will cooperate with the Reformed churches; the Pentecostal/Charismatic churches cooperate with some other Pentecostal/Charismatic churches, but we never cross over the lines to more distant cousins. God forbid that Reformed Christians should cooperate with Pentecostal/Charismatic Christians. Chicken Little's heaven would be falling.

Again, I ask Paul's question, "Is Christ divided?"

I know there are apostate churches with whom we should not cooperate. I am not talking about that.

Let me have a little tongue-in-cheek fun here.

Apollos is the eloquent man of the word, the scholar. I'd say he represents the Reformed Churches.

Paul represents the Pentecostal/Charismatic family since he obviously knows more about tongues and prophecy than any of the other New Testament writers.

Peter (Cephas), of course, represents the bombastic Baptists.

Christ is obviously the non-denominational churches who claim no allegiance but to Christ and Scripture alone.

Does this put any different light on our passage for today? The question of Scripture is still, "Is Christ divided?"

Let us stop separating or dividing from one another and get our sights on the clearly stated mandate for the church, "And Jesus came and said to them, 'All authority in heaven and on earth has been given to me. Go therefore and make disciples of all nations, baptizing them in the name of the Father and of the Son and of the Holy Spirit, teaching them to observe all that I have commanded you. And behold, I am with you always, to the end of the age.'" (Matthew 28:18-20)

Here we are back to that obedience thing again. Christ is not divided! I implore you to stop acting like he is and join together with our brothers and sisters in Christ and get on with the Great Commission right here in River City. We Americans need to have a paradigm shift and realize that we do not live in a Christian country, we live in a mission field. Until we recognize that, I suppose we won't act like missionaries in our own mission field.