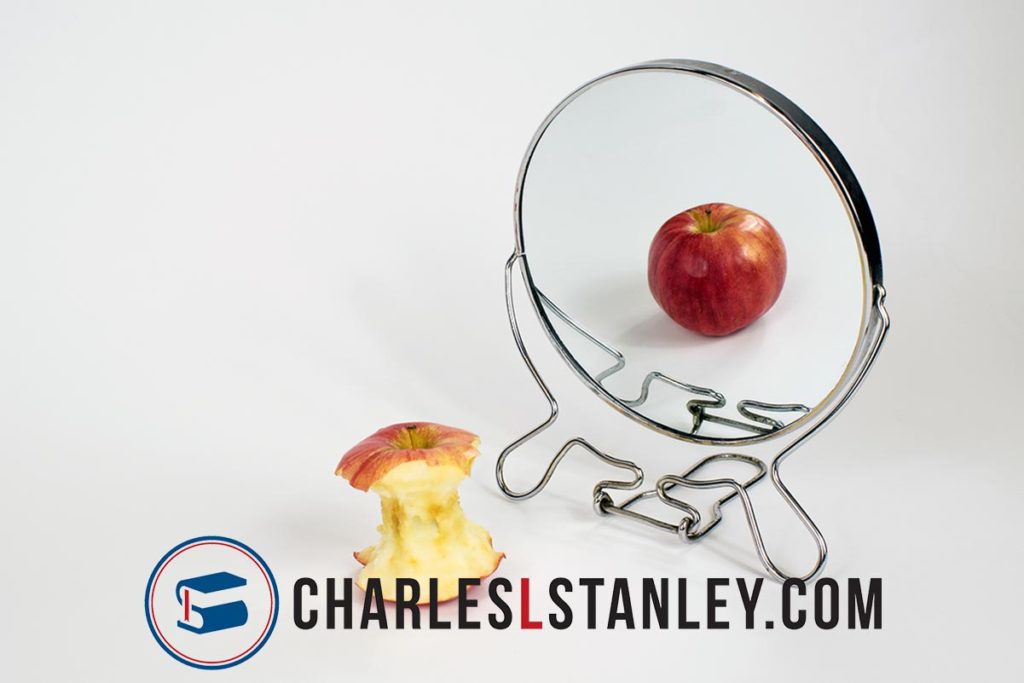 Know this, my beloved brothers: let every person be quick to hear, slow to speak, slow to anger; 20 for the anger of man does not produce the righteousness of God. 21 Therefore put away all filthiness and rampant wickedness and receive with meekness the implanted word, which is able to save your souls.22 But be doers of the word, and not hearers only, deceiving yourselves. 23 For if anyone is a hearer of the word and not a doer, he is like a man who looks intently at his natural face in a mirror. 24 For he looks at himself and goes away and at once forgets what he was like. 25 But the one who looks into the perfect law, the law of liberty, and perseveres, being no hearer who forgets but a doer who acts, he will be blessed in his doing.

Jamees 1:19-25
Knowledge without obedience is self-delusion.
When I consider my mental state, I think like I am maybe forty years old. I am still young and have lots of years ahead to live and work for the Lord. I have a fairly youthful attitude toward life. I don't want to dress like an old man. I want color and a little style. I am alive and want to live to the fullest. But then, I look in the mirror each morning. Who is that old guy? He may not dress like an old man or talk like an old man, but when I see him in the mirror, he is an old man.
Sometimes, after I leave the mirror, I forget that I am not a forty-year-old man and overexert myself. Then I pay for it. If I expect to live like I am forty when I am really seventy-four, then I am deluding myself. Fortunately for me, there are some advantages to being seventy-four rather than forty. A bit of wisdom for one thing.
Way too many of us in Christ's church are self-deluded. We hear the word, and many times it is a wonderful word preached powerfully, but we leave and are not changed by that word. We are hearers only. Oh, we might say an, "Amen," but do something that changes our lives? Nope! The sermon may make for a good discussion at our small group gathering, but act on it? Nope! We may really enjoy our Bible reading time and gain new knowledge and maybe even be able to teach a Bible study, but do it? Nope!
Am I being a little harsh? Maybe, but I don't think so. I think I am just being truthful. The Western Church is flabby. We are rich. We are educated. We are prayerless and powerless, and we are self-deluded. We don't know how to walk in the Spirit and we know next to nothing about spiritual warfare. In fact, many of us don't even know we are in a war. We are just waiting for death so we can go to heaven.
James starts this section with, "Know this…" He develops two pictures. One is of a person who hears and doesn't do the word of God and consequently, is self-deluded. This doesn't even take demonic work to deceive, we do it to ourselves when we don't obey God's word. The second picture is of a person who perseveres in the word of God, that perfect law of liberty, and does what it says. This person is blessed in what he does. So the end result is either self-delusion for the hearer only or blessing in all our doings for those who hear and do the word of God.
If you take a good look at your life in Christ and don't see much fruit in it, ask yourself whether or not you may be self-deluded. Jesus said it another way:
"Everyone then who hears these words of mine and does them will be like a wise man who built his house on the rock. 25 And the rain fell, and the floods came, and the winds blew and beat on that house, but it did not fall, because it had been founded on the rock. 26 And everyone who hears these words of mine and does not do them will be like a foolish man who built his house on the sand.27 And the rain fell, and the floods came, and the winds blew and beat against that house, and it fell, and great was the fall of it."
28 And when Jesus finished these sayings, the crowds were astonished at his teaching, 29 for he was teaching them as one who had authority, and not as their scribes.

Matthew 7:24-29
I would not want my house to be on a sandbar during a flood. My house would go downstream. We all have figurative floods in our lives. To be sure our house is built on solid rock and not on sand, be obedient to the word of God. Do not be self-deluded.