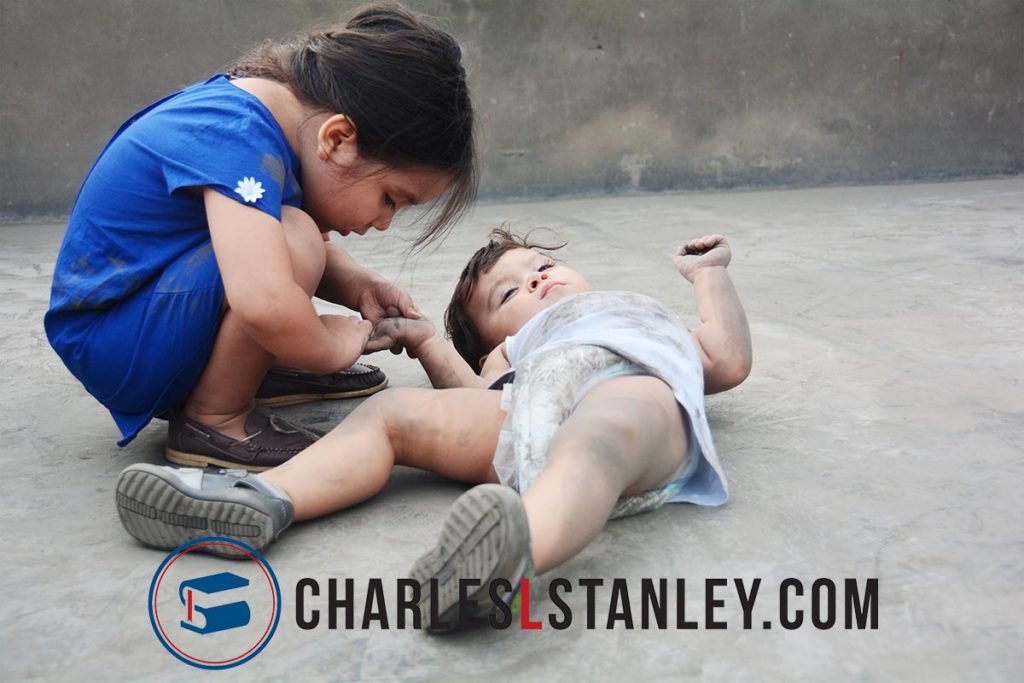 I appeal to you therefore, brothers, by the mercies of God, to present your bodies as a living sacrifice, holy and acceptable to God, which is your spiritual worship. 2 Do not be conformed to this world, but be transformed by the renewal of your mind, that by testing you may discern what is the will of God, what is good and acceptable and perfect.

3 For by the grace given to me I say to everyone among you not to think of himself more highly than he ought to think, but to think with sober judgment, each according to the measure of faith that God has assigned

Romans 12:1-3
The reason God gives Spiritual Gifts of any variety is so those who receive that deposit of grace can demonstrate a little of what Jesus looks like. Jesus is the perfect Prophet so when one of his followers exercises a gift of prophecy, in whatever form it is manifest, he shows forth a little bit of Jesus as The Prophet. When one who is gifted as a server serves, he or she manifests a little bit of Jesus as The Servant. Every spiritual gift is intended to show forth something of Jesus to both fellow believers and to the world.1
Paul makes a critical statement in 1 Corinthians 13 that applies to every Spiritual gift whether one of the the nine discussed in 1 Corinthians 12-14 or elsewhere.
If I speak in the tongues of men and of angels, but have not love, I am a noisy gong or a clanging cymbal. 2 And if I have prophetic powers, and understand all mysteries and all knowledge, and if I have all faith, so as to remove mountains, but have not love, I am nothing. 3 If I give away all I have, and if I deliver up my body to be burned, but have not love, I gain nothing.

1 Corinthians 13:1-3
To sum up this passage, all the Spiritual gifts in the world exercised in great power and great effect but without godly character (love, or the fruit of the Spirit) amount to a spiritual zero in your spiritual bank account in heaven. The only gifts that accomplish God's designed purpose are those exercised with godly character.
Where do I get that? The beginning of this section speaks of us making a 100% commitment to Christ and holding nothing back. Present your bodies a living sacrifice. That means all you are is given to Jesus.
Does that mean that only perfect people can properly exercise their gifts? Not at all. Every believer is gifted in some way and should exercise that gift as they understand it. But what it does mean is that since we are human beings in the process of being conformed to the image of Jesus, we are all polluted to some degree by the world and our flesh. Presenting ourselves as a living sacrifice means we are submitting to the gracious working of the Holy Spirit to sanctify us, separate us to God's use, to help us to live lives of godly character more and more each day. To the extent that we are still polluted by the world and our flesh, to that extent our gifts are polluted and misrepresent the image of Jesus to others.
Paul exhorts us to not be conformed to this world, that is, we need our thinking to change. We are now members of the Kingdom of God rather than this worldly system that operates from power and dominance. The Kingdom is essentially a servant community. The two are diametrically opposed. Therefore, if we are still thinking like the world, and many of us do, we are polluting the image of Jesus that we manifest to the world around us.
So if there is any encouragement in Christ, any comfort from love, any participation in the Spirit, any affection and sympathy, 2 complete my joy by being of the same mind, having the same love, being in full accord and of one mind. 3 Do nothing from selfish ambition or conceit, but in humility count others more significant than yourselves. 4 Let each of you look not only to his own interests, but also to the interests of others. 5 Have this mind among yourselves, which is yours in Christ Jesus,6 who, though he was in the form of God, did not count equality with God a thing to be grasped, 7 but emptied himself, by taking the form of a servant, being born in the likeness of men. 8 And being found in human form, he humbled himself by becoming obedient to the point of death, even death on a cross.

Philippians 2:1-8
Gifts that beautifully manifest the life and love of Jesus are those which are exercised from the heart of a disciple who, like Jesus, has emptied himself of his ego and self-importance and has become a servant.
I have a friend who has now gone to be with the Lord, Colonel Tom Lewis. For thirty years, Tom was married to Loretta Young, the famous actress. He never remarried. Tom was also the founder of the Armed Services Radio Network during World War II that broadcast to servicemen all around the world during the war. Tom produced lots of television and motion picture projects. He walked among the elite. He was awarded the Legion of Merit and the Excellent Order of the British Empire. By the time I met Tom, he had a full head of white hair, not like the black hair in the picture below. I met him in the 1980s and he died in 1988 after I left Camarillo.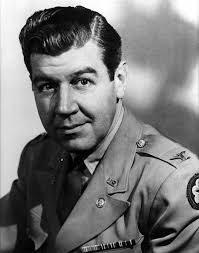 The world remembers Tom for these accomplishments. I remember Tom because he used to come down to our little church in Camarillo from his beautiful home in Ojai, California and share his testimony of coming to Jesus and loving Jesus more than anything. Tom always had a tear in his eye when he talked about Jesus. He always arrived in his classic Mercedes Benz convertible in impeccably tailored clothing. He didn't look like he belonged in our neighborhood. My finest recollection of Tom is him sitting in the back pew at the end of a worship service in his impeccable clothing with his arm around an unkempt, dirty, homeless lady who had wandered into the service. He spoke with her, he touched her as Jesus would, and prayed for her. Tom had presented his body, his career, his fame and all else that we would say was his as a living sacrifice to God and put forth a sweet smelling savor of the love of God.
That is how to effectively manifest the gifts God has given to us. I am glad someone has shown me how to do it, even if I do it imperfectly now. I will continue to present myself as a living sacrifice and worship the One who presented himself as a sacrifice and died for me, and rose for me. Just maybe I will be able to manifest a little of Jesus to those I get to touch.
Related Posts