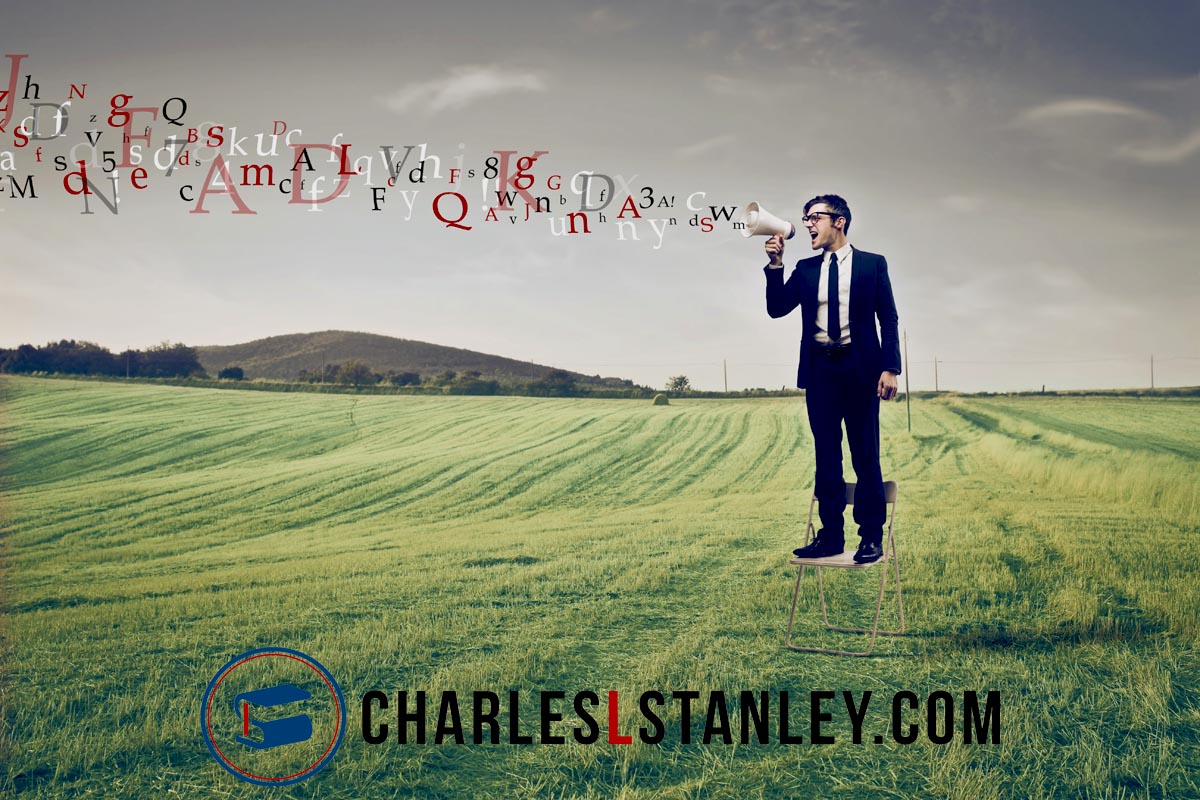 If you have been foolish, exalting yourself,
    or if you have been devising evil,
    put your hand on your mouth.
33 For pressing milk produces curds,
    pressing the nose produces blood,
    and pressing anger produces strife. – Proverbs 30:32-33
In our social and business worlds of self-promotion, the touted outcome is Success. Among the business books I have in my library is one titled, "101 ways to Promote Yourself – Maximize Your Biz-Ability Through Viz-Ability." I have several others like it. They are all about self-promotion. I have been known to say, "If I do not toot my own horn, my horn will not be tooted!" Our friend Agur, the author of Proverbs 30, has a bit of a different take on this self-promotion business. He refers to this exalting of myself as foolish. Ouch!
I realize that not all self-promotion is the devising of evil as Agur refers to in verse 32, but it is not unheard of for a person to harm others while attempting to exalt themselves. You know, the adage of stepping on others while climbing to the top.
Agur's recommendation if you are thinking like this is to put your hand on your mouth. In other words, shut up. Don't talk about it. Why? Because certain actions (Agur refers to them as "pressing") will always produce inevitable results. Pressing milk produces curds, pressing the nose produces blood and pressing anger produces strife, guaranteed. Talking about your own importance, bragging about yourself, especially if you know it will be harmful to someone else, is going to lead to negative consequences.
Clothe yourselves, all of you, with humility toward one another, for "God opposes the proud but gives grace to the humble." 6 Humble yourselves, therefore, under the mighty hand of God so that at the proper time he may exalt you, 7 casting all your anxieties on him, because he cares for you. 8 Be sober-minded; be watchful. Your adversary the devil prowls around like a roaring lion, seeking someone to devour. 9 Resist him, firm in your faith, knowing that the same kinds of suffering are being experienced by your brotherhood throughout the world. 10 And after you have suffered a little while, the God of all grace, who has called you to his eternal glory in Christ, will himself restore, confirm, strengthen, and establish you. 11 To him be the dominion forever and ever. Amen. – 1 Peter 5:5-11
What causes quarrels and what causes fights among you? Is it not this, that your passions are at war within you? 2 You desire and do not have, so you murder. You covet and cannot obtain, so you fight and quarrel. You do not have, because you do not ask. 3 You ask and do not receive, because you ask wrongly, to spend it on your passions. 4 You adulterous people! Do you not know that friendship with the world is enmity with God? Therefore whoever wishes to be a friend of the world makes himself an enemy of God. 5 Or do you suppose it is to no purpose that the Scripture says, "He yearns jealously over the spirit that he has made to dwell in us"? 6 But he gives more grace. Therefore it says, "God opposes the proud but gives grace to the humble." 7 Submit yourselves therefore to God. Resist the devil, and he will flee from you. 8 Draw near to God, and he will draw near to you. Cleanse your hands, you sinners, and purify your hearts, you double-minded. 9 Be wretched and mourn and weep. Let your laughter be turned to mourning and your joy to gloom. 10 Humble yourselves before the Lord, and he will exalt you. – James 4:1-10
We who are in Christ should not approach the world as those who live "under the sun" without a saving relationship with Jesus. Peter and James both make it clear, our response to the demand of self-promotion is the opposite of what the world proffers. Instead of trying to exalt ourselves, we are called upon to humble ourselves. Why? Because we recognize that there is a Sovereign God who will promote us in his time and manner. I know this sounds naive, but it is the teaching of Scripture.
"God opposes the proud but gives grace to the humble."

Humble yourselves before the Lord, and he will exalt you.
Have I been able to respond like this to all the temptations to self-promotion in my life? I think the fact that I have books like this in my library testifies to the fact that I have not always been successful in humbling myself and waiting for God to exalt me. So, we live and learn and hopefully become wiser over time as we walk with God and soak up his Word and wisdom.
So, if you need to, put your hand over your mouth.