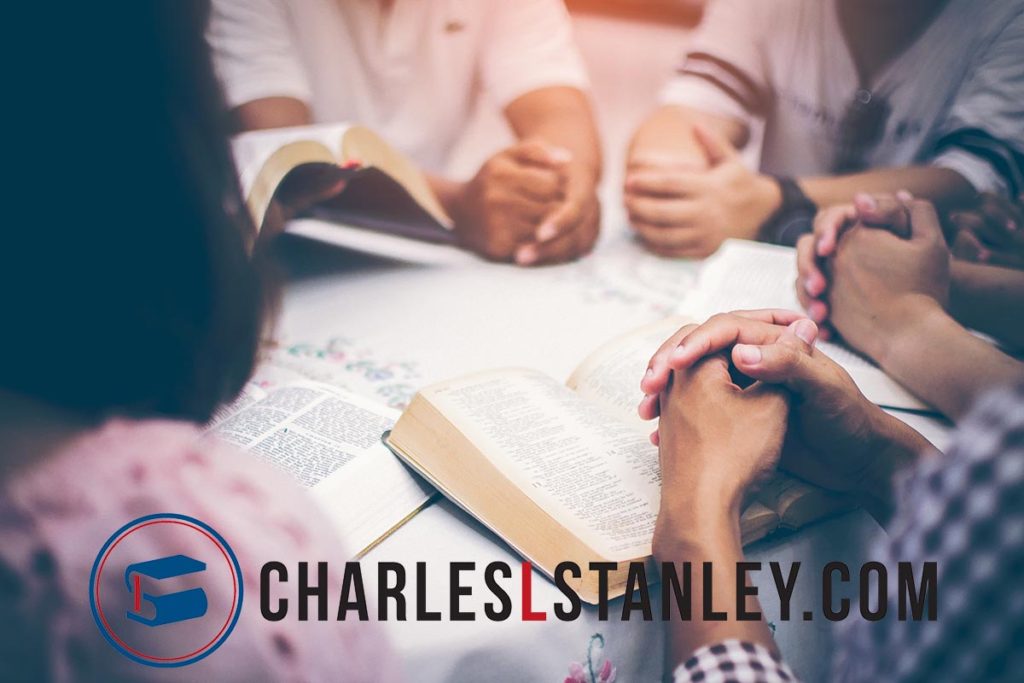 And they came to Jerusalem. And he entered the temple and began to drive out those who sold and those who bought in the temple, and he overturned the tables of the money-changers and the seats of those who sold pigeons. 16 And he would not allow anyone to carry anything through the temple. 17 And he was teaching them and saying to them, "Is it not written, 'My house shall be called a house of prayer for all the nations'? But you have made it a den of robbers."

Mark 11:15-17
Then Jesus was led up by the Spirit into the wilderness to be tempted by the devil. 2 And after fasting forty days and forty nights, he was hungry. 3 And the tempter came and said to him, "If you are the Son of God, command these stones to become loaves of bread." 4 But he answered, "It is written,

"'Man shall not live by bread alone,
but by every word that comes from the mouth of God.'"

Matthew 4:1-4
Adam, Noah, Abraham, Isaac, Jacob, and the next 400 years of his descendants until the time of Moses had no written Scripture. Their communion with God came in what we call prayer or devotional life. Their experiences with God were passed on by oral tradition. There was no preaching from the written text to encourage the people of faith or convert those who had no faith in the creator God.
The supremacy of prayer
Adam communed with God in the garden before the fall. God conversed with Cain, the evil son who murdered his brother. We know a fair amount about the devotional life of Noah with God. When God called Abram, they had definite conversations (prayer). They had an earnest discussion over the saving of Sodom and Gomorrah. Isaac, too visited with God in prayer. He prayed for his barren wife, then she had a son. Rebekah, Isaac's wife, had a powerful prayer time with God, who told her, "Two nations are in your womb, and two peoples from within you shall be divided; the one shall be stronger than the other, the older shall serve the younger." Jacob had one of the more well known devotional times with God when God appeared to him in a dream that is now known as Jacob's ladder. Joseph had such a devotional life that he could interpret dreams for Pharaoh and others. Things that God revealed to Joseph in his prayer time. All of these things, and many more, happened with God's people without any written Scripture.
Written Scripture can be deadly.
Such is the confidence that we have through Christ toward God. 5 Not that we are sufficient in ourselves to claim anything as coming from us, but our sufficiency is from God, 6 who has made us sufficient to be ministers of a new covenant, not of the letter but of the Spirit. For the letter kills, but the Spirit gives life.

7 Now if the ministry of death, carved in letters on stone, came with such glory that the Israelites could not gaze at Moses' face because of its glory, which was being brought to an end, 8 will not the ministry of the Spirit have even more glory? 9 For if there was glory in the ministry of condemnation, the ministry of righteousness must far exceed it in glory. 10 Indeed, in this case, what once had glory has come to have no glory at all, because of the glory that surpasses it. 11 For if what was being brought to an end came with glory, much more will what is permanent have glory.

2 Corinthians 3:4-11
The Scripture, the law, kills, but the Spirit gives life. The power of God, his ability to commune with his people, and care for his people were done before Moses's time with no death-dealing law at all. The devotional life in the Spirit is the most crucial aspect of walking with God. Jesus' disciples could not cast out a certain demon. Jesus' remark on that episode was that this kind comes out only with prayer (and fasting according to some manuscripts). Prayer was the power source to bring the Kingdom of God, not preaching. Preaching had not delivered this demonized young man.
It was during a time of prayer that God separated Paul and Barnabas to Paul's first missionary journey. It was in prayer that Jesus gained the strength to endure his cross-work. It was during prayer time that God sent an earthquake to deliver Paul and Silas from prison and bring redemption to the house of the Philippian jailer. It seems that nothing of consequence happens apart from prayer in one form or another.
The supremacy of the Word
When tempted by the devil on three occasions after his forty days of fasting, Jesus responded by quoting Scripture…each time. The first made it plain that man cannot live by bread alone but by every word that comes out of the mouth of God. Words from the mouth of God sounds more like devotional language than written language. Some of it did originate as verbal messages from God that were then written down. Writing down those words did not diminish their power for future generations to experience.
All Scripture is breathed out by God and profitable for teaching, for reproof, for correction, and for training in righteousness, 17 that the man of God may be complete, equipped for every good work.

2 Timothy 3:16
Written Scripture that is inspired by God is the vehicle by which God equips us to be complete and equipped for every good work. This statement says nothing about a person's prayer life. Spending time in the word is all I need. Good teachers are the key to a strong, healthy church. In fact, Paul exhorts the Galatians, "Let the one who is taught the word share all good things with the one who teaches," Teachers of the word are to be honored by financial support.
Psalm 119 alone should settle the supremacy of the word over prayer.
I have stored up your word in my heart,
that I might not sin against you.

In the way of your testimonies I delight
as much as in all riches.
15 I will meditate on your precepts
and fix my eyes on your ways.
16 I will delight in your statutes;
I will not forget your word.

Your testimonies are my delight;
they are my counselors.

My soul melts away for sorrow;
strengthen me according to your word!

Oh, how I love your law!
It is my meditation all the day.

The sum of your word is truth,
and every one of your righteous rules endures forever.

Great peace have those who love your law;
nothing can make them stumble.

Let my plea come before you;
deliver me according to your word.
171 My lips will pour forth praise,
for you teach me your statutes.
172 My tongue will sing of your word,
for all your commandments are right.

Psalm 119:11, 14-16, 24, 28, 97, 160, 165, 170-172
The word of God is the source of our faith.
So faith comes from hearing, and hearing through the word of Christ.

Romans 10:17
After this, it would seem obvious that the word is superior to prayer.
A false dichotomy
I have set up a false dichotomy. There is no battle between the word and prayer for the place of supremacy. When the church had its first growth problem with the unequal sharing of food with widows, deacons were appointed so the Apostles could focus on their primary concern, "the word of God and prayer." The two go hand in hand. Prayer feeds life to the ministry of the word, and the word gives shape and provides faith to our prayers.
Some churches place the major emphasis on prayer and life in the Spirit and put the serious study of the word in a secondary place of importance. Most of these churches believe in the absolute inerrancy of Scripture and would fight for it if need be. But it is still in second place to the experiencing of God's power and presence that is encountered mostly through prayer. These are usually very vibrant churches "on fire for God" and ready to do spiritual battle. If you really need prayer, these are the guys you want to know.
Unfortunately, due to their off-balance perspective, they can get a little off-kilter. These churches may have questionable doctrinal positions on some points and lead to unscriptural practices. Are they heretics? Mostly, no. Their understanding of God is weak due to a lack of serious study, while their experience of God can be amazing and something to be desired.
Other churches place all their spiritual eggs in the other extreme basket of the word only. Obviously, if asked, they would not state that prayer is unimportant, but their actions prove what they really believe. Their faith is in scholarship and doctrinal purity. Call a prayer meeting and about 2% of the congregation shows up because it isn't going to be characterized by strong teaching. They will actually have to exercise their spiritual muscles that have atrophied from lack of use.
If you are in a congregation that emphasizes devotional life and experience with God as of primary importance, then you have a problem. Somewhere in the life of your congregation, practice does not stack up well with the word of God. Somewhere in the life of the church, there is a lack of spiritual health due to ignorance of the Scripture.
If you are in a congregation committed to doctrinal purity that exalts the word of God above all else, you too have a problem. Without being applied in the devotional life of the church, the extremely high view of Scripture and doctrinal purity produces arrogance and impotence, having a form of godliness but denying the power thereof.
Now I should have most folks mad at me because I have criticized your church. If you do feel that way, you, in all likelihood, really do have a problem with your church. I have hit on a weak, sore spot in the life of your church culture that needs to be fixed.
I set up this false dichotomy to emphasize weaknesses that afflict too many churches. The truth is that we must have both a high view of Scripture and doctrinal purity and a high view of devotional life, both personally and corporately. Ask yourself how you view Scripture and scholarship in the Scriptures. Is it not too important to you? Then you need to ask God to help you correct your view of Scripture and the truth. Ask yourself, is my devotional life strong? Do I spend a significant amount of time in prayer, genuinely seeking the face of God? Does my church hold to a high view of the necessity of prayer to the advancement of the Kingdom of God? If not, then ask God to stir your heart to seek him in prayer (with your Bible open as part of your devotional life). Ask God to stir the hearts of your congregation's leadership to seek the face of God and lead the church to do the same corporately.
A healthy believer and a healthy church will have a well balanced and deeply committed life to both prayer and the word. One of my professors used to say, "Truth out of balance is error."