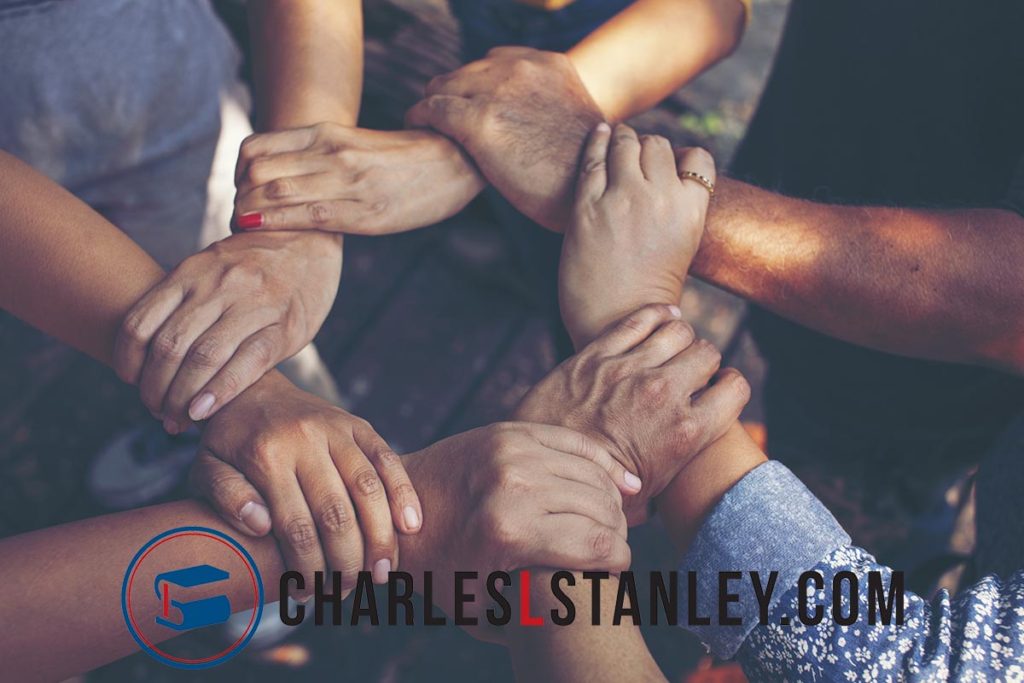 I therefore, a prisoner for the Lord, urge you to walk in a manner worthy of the calling to which you have been called, 2 with all humility and gentleness, with patience, bearing with one another in love, 3 eager to maintain the unity of the Spirit in the bond of peace. 4 There is one body and one Spirit—just as you were called to the one hope that belongs to your call— 5 one Lord, one faith, one baptism, 6 one God and Father of all, who is over all and through all and in all.

Ephesians 4:1-6
"I do not ask for these only, but also for those who will believe in me through their word, 21 that they may all be one, just as you, Father, are in me, and I in you, that they also may be in us, so that the world may believe that you have sent me.22 The glory that you have given me I have given to them, that they may be one even as we are one, 23 I in them and you in me, that they may become perfectly one, so that the world may know that you sent me and loved them even as you loved me.

John 17:20-23
It seems that Christian unity is an impossibility. In the history of the church, there have always been divisions of one sort or another. Even in the Book of Acts, there were divisions of sorts. However, at that point in time, there was essential unity even though there were fallings-out like between Paul and Barnabas over the inclusion of Timothy on a mission trip. A much bigger division that did get resolved was the breach between the Judaizers and the inclusive preachers of grace, Paul and Barnabas. To some degree even Peter got sucked into the Judaizer's camp temporarily until Paul rebuked him publically.
Today we have 33,000 "denominations" in the world according to The World Christian Encyclopedia. The definitions of "Christian" and "denomination" need to be examined and some eliminated from consideration, but even after that, there are thousands of separate Christian denominations worldwide. But Paul tells us there is "one body and one Spirit—just as you were called to the one hope that belongs to your call—  one Lord, one faith, one baptism,  one God and Father of all, who is over all and through all and in all." How many bodies does Christ have?
What are we to do with this situation? Paul tells us there is only one body of Christ. Jesus prays that we may all be one just as he is one with the Father. And the reason for this unity is that the world will know that Jesus was sent by the Father, world evangelism/discipleship. Does this mean we are to have institutional unity, all in one "denomination?" Does it mean we all subscribe to the same doctrinal statement like the Westminster Confession or another of the many denominational confessions existing in the church? I don't think so. While I do believe in miracles, I don't think we need one to bring us all together into one denominational structure. The body of Christ isn't a denomination; it is an organic reality created by the Holy Spirit and headed up by the Lord Jesus. All who are indwelt by the Holy Spirit are part of that one great church, the body of Christ, the true temple of God.
What does this mean functionally?
Here are some of my thoughts that are subject to correction and addition, etc. In other words, they are indeed not the last word on the subject.
As believers in the gospel and followers of Jesus Christ, we must have a vision that is much larger than our local church. In a city, there should be one unifying vision among all the churches to bring the Kingdom of God to the city. There should be cooperative efforts to see that done. There needs to be the Biblical recognition that just as not all individual members of a local church have the same gift, each local church in the city has something unique to contribute to the Kingdom of God in that city. That means the Baptists, Pentecostals, Presbyterians, and Lutherans along with the independent churches work together to see the Kingdom of God truly manifest in the city.
It seems to me that we will find this unity through one of two avenues, either through this kind of shared vision for the Kingdom or through persecution that requires we get along to survive. One this is clear from Jesus prayer, that unity will one day be manifest. Again, I don't think it requires doctrinal agreement (assuming basic orthodoxy) nor does it require structural unity. It does require that we as brothers and sisters in Christ love one another as brothers and sisters and stand together for the gospel.
Why does it matter? Because the world that is far from God needs to see Jesus. They need to see him in all his beauty. They need to see he was sent by the Father to be their Savior. We are commissioned to make disciples of all nations, including our own. Like it or not, we are all missionaries appointed to be Ambassadors of Christ speaking words of reconciliation (2 Corinthians 5:17). Our essential unity is or will be, the unassailable evidence of the truth. I call on all my brethren to recognize all of our brothers and sisters in Christ to be just that, our brothers and sisters. No more arrogance about how we are the ones who are right and the others should straighten up and walk as we do. If the shoe fits, wear it and repent.