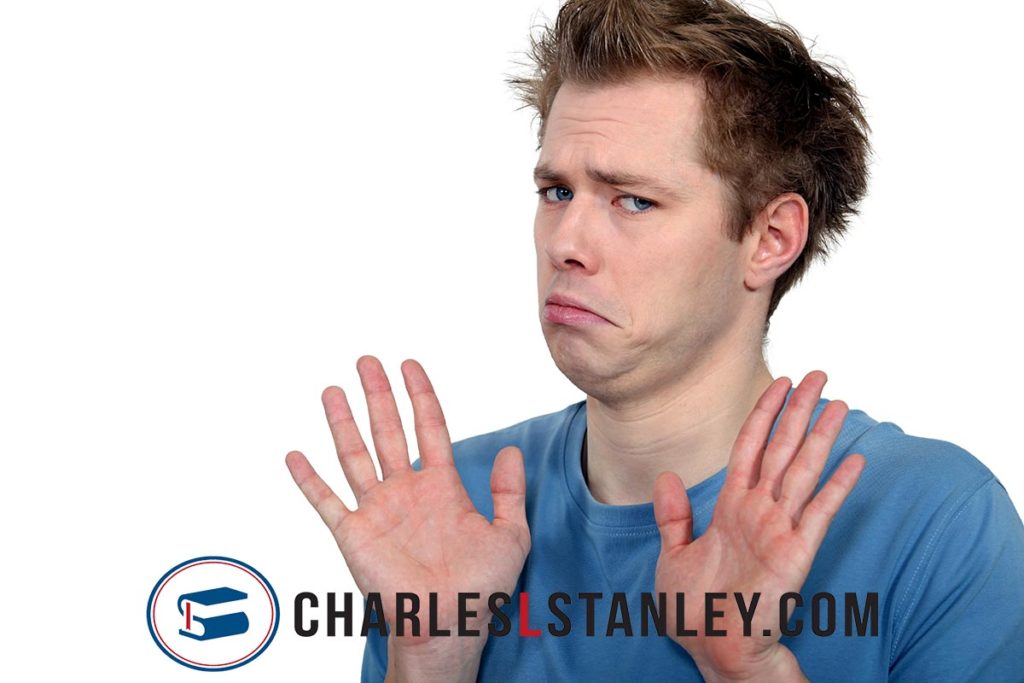 And you were dead in the trespasses and sins 2 in which you once walked, following the course of this world, following the prince of the power of the air, the spirit that is now at work in the sons of disobedience— 3 among whom we all once lived in the passions of our flesh, carrying out the desires of the body and the mind, and were by nature children of wrath, like the rest of mankind.

Ephesians 2:1-3
Demonic spirits are at work in the lives of people who do not know Jesus, preventing them from responding to the love of God in Christ. Christians are supernaturalists. What do I mean by that? It is the opposite of a naturalist or materialist, people who believe that only material things are real. There is nothing beyond what we can identify physically. Evolutionists are naturalists. Those who believe that a God outside of creation created all that is are supernaturalists. Ultimate reality is super-natural, above the natural world.
Too many Christians are unwittingly practical naturalists. They may say they believe in God as the creator and sustainer of all things, but in practice, they act as if that were not true. At best they would be effectively Deists. God made it all but then turned it loose to run on its own. He doesn't get involved with the running of the world. A Deist is a practical naturalist.
Biblical Christians believe that God both created all that is and that he is intimately involved in superintending his creation. I have found that even many of these Biblical Christians fail to recognize the complete nature of the spiritual world around us. Again, we behave as naturalists.
The Apostle Paul tells us in our text today that people who are currently dead in their trespasses and sins (unsaved humanity) and who live in agreement with the way of the world are, in fact, being influenced by demons. This demonic force is identified as the prince of the power of the air, the spirit that is now at work in the sons of disobedience. Again, demons are at work in our world with people we know and love. The people who are living their lives without submission to the lordship of Jesus Christ. Am I saying they are all demon-possessed? No, of course not. But I am saying that they are under demonic influence. All who follow the "course of this world" are influenced by the prince of the power of the air. This is true of all of us during the days of our lives when we did not submit to the Lordship of Jesus.
So, what is my point?
To see our friends, relatives, and neighbors come to Christ who do not presently submit to the Lordship of Jesus, we have to deal with the enemy who is holding them captive to do his will (2 Timothy 2:26). The full context of this passage says,
And the Lord's servant must not be quarrelsome but kind to everyone, able to teach, patiently enduring evil, 25 correcting his opponents with gentleness. God may perhaps grant them repentance leading to a knowledge of the truth, 26 and they may come to their senses and escape from the snare of the devil, after being captured by him to do his will.

2 Timothy 2:24-26
Part of the battle is in the mind, what our passage in Ephesians called "the course of this world." So, to deliver folks from the snare of the devil, we are to be able to teach in a proper spirit, patiently, and with gentleness. But we also need to realize we are dealing with spirits who are unimpressed with academic Bible knowledge alone.
Finally, be strong in the Lord and in the strength of his might. 11 Put on the whole armor of God, that you may be able to stand against the schemes of the devil. 12 For we do not wrestle against flesh and blood, but against the rulers, against the authorities, against the cosmic powers over this present darkness, against the spiritual forces of evil in the heavenly places.

Ephesians 6:10-12
Paul goes on to exhort us to put on the whole armor of God and lists the various items of armor followed by this:
praying at all times in the Spirit, with all prayer and supplication. To that end, keep alert with all perseverance, making supplication for all the saints…

Ephesians 6:18
A full engagement with the enemy requires both a positive presentation of the gospel, but that gospel must be backed up with a powerful prayer ministry that will lead to Spirit-filled and Spirit-directed ministry that sets people free from their sins and the spirits that hold them captive to do his will. The gospel ministry is not just academic, and it is not just culturally relevant. It requires the power of the Holy Spirit that comes through extraordinary prayer and fasting.
"Prayer is the lifeblood of movements. The church in the Global North does not rely on prayer, and if behavior is any indication, it does not believe in it, either. If we are going to see movements in the Global North, we will need to see a new, ongoing commitment to serious, intense, persistent prayer for God to open heaven, to raise up disciple-makers and church planters, to guide us to His people of peace, and to empower our work. Without that, there will be no movements and the church will continue its slow, inexorable decline into irrelevance in Global North culture." 1
This prayer effort is not limited to nor dependant on the professional clergy. All of us who love and are submitted to Jesus are members of his royal priesthood. Both words are significant in describing the Lord's spiritual warrior host, both "royal" and "priesthood." Being royalty, we carry kingdom authority. Demons know that even if we don't. Priesthood indicates our intercessory role for both our brothers and sisters in Christ and our role of intercession for those who presently do not know Jesus, those who are held captive by the devil to do his will.
Let us be obedient to the command of Ephesians 6:18 and "pray at all times in the Spirit, with all prayer and supplication…"
Be sure to have a private personal time of prayer. You can do it at any time in the privacy of your own home in the middle of the night if need be. Make time for serious prayer. Let me encourage those of you who are now hearing from the Holy Spirit to respond to this prayer call to invite some of your fellow believers to join you in your own living room to spend time together in prayer. Make it a regular part of your life in Christ. The worst thing that can happen is that you will see the wonderful works of God as he answers your prayers. How good is that?
For those who read this in North San Diego County, California, I invite you to join with me in the NSDC Prayer Force. (NSDC stands for North San Diego County). I am calling for 1,000 people within NSDC to join together and become Prayer Missionaries for NSDC. When we give ourselves to prayer, then we will see the disciple-making movement that will usher in hundreds of thousands of people presently under the influence of Satan to the Kingdom of God. Go to nsdcprayerforce.com and sign up to become a Prayer Missionary. This is just beginning, but I trust God will meet us and send us a disciple-making movement in response to our prayers and intercessions.
For those of you outside of NSDC, I encourage you to begin to call together fellow believers in your county and pray for a disciple-making movement in your county.