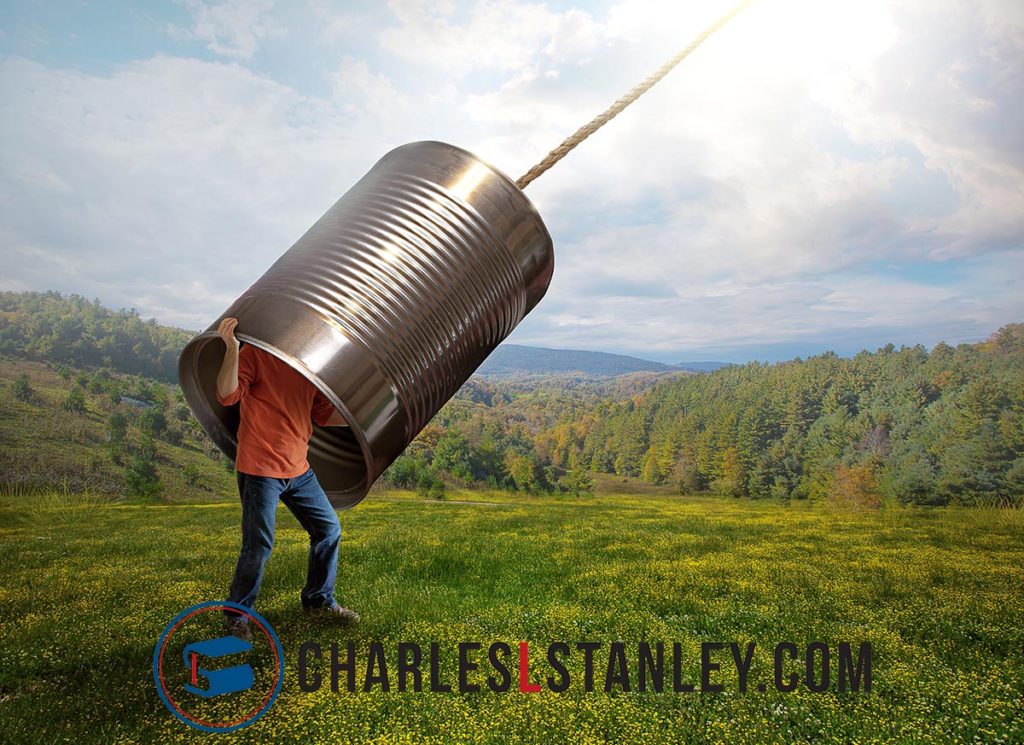 At that time the Feast of Dedication took place at Jerusalem. It was winter, 23 and Jesus was walking in the temple, in the colonnade of Solomon. 24 So the Jews gathered around him and said to him, "How long will you keep us in suspense? If you are the Christ, tell us plainly." 25 Jesus answered them, "I told you, and you do not believe. The works that I do in my Father's name bear witness about me, 26 but you do not believe because you are not among my sheep. 27 My sheep hear my voice, and I know them, and they follow me. 28 I give them eternal life, and they will never perish, and no one will snatch them out of my hand. 29 My Father, who has given them to me, is greater than all, and no one is able to snatch them out of the Father's hand. 30 I and the Father are one."

John 10:22-30
For a people shall dwell in Zion, in Jerusalem; you shall weep no more. He will surely be gracious to you at the sound of your cry. As soon as he hears it, he answers you. 20 And though the Lord give you the bread of adversity and the water of affliction, yet your Teacher will not hide himself anymore, but your eyes shall see your Teacher. 21 And your ears shall hear a word behind you, saying, "This is the way, walk in it," when you turn to the right or when you turn to the left. 2

Isiah 30:19-21
Should you expect God to speak to you personally? I know many folks would think one arrogant to think that God would bother to speak to them. How special do you think you are? Right? But is that a Biblical attitude, or should we, in fact, expect that God will speak to us personally?
What does the Bible have to say about this?
Well, our two texts for today tell us that the Lord's sheep (a metaphor from those who follow Jesus) hear his voice and follow him. Isaiah prophesied that there would be a time when God's people would hear a word behind them saying, "this is the way, walk in it." The word from behind is a word of guidance that we need to hear when we turn to the right or the left.
Does this kind of thinking subvert the authority of Scripture? No. Any kind of communication one receives must be submitted to the Word of God to test it. If that word gives direction or teaches something that is contradicted by the written Word of God, then that word should be discarded. It is either from our own imagination or from the enemy of our souls in an attempt to deceive us.
Since we have the written word of God, why do we need to hear from God personally?
The Scriptures do not directly address many situations in which we need to hear from God. One example from Scripture is the guidance Paul received on his second missionary journey in Acts 16.
And they went through the region of Phrygia and Galatia, having been forbidden by the Holy Spirit to speak the word in Asia. 7 And when they had come up to Mysia, they attempted to go into Bithynia, but the Spirit of Jesus did not allow them. 8 So, passing by Mysia, they went down to Troas. 9 And a vision appeared to Paul in the night: a man of Macedonia was standing there, urging him and saying, "Come over to Macedonia and help us." 10 And when Paul had seen the vision, immediately we sought to go on into Macedonia, concluding that God had called us to preach the gospel to them.

Acts 16:6-10
Scripture did not give Paul explicit directions about passing through Phrygia and Galatia and avoiding Asia, Bithynia, Mysia, and Troas instead of going directly to Macedonia. If he were only relying on the written Great Commission, he would have had a sound reason for stopping in all of the above locations and preaching the gospel there. Without hearing directly from God, Paul would not have known to go to Macedonia first.
But Paul was an Apostle. Doesn't that make his situation special and not applicable to we ordinary believers? What about the ordinary believer, Ananias, in Acts 9?
Now there was a disciple at Damascus named Ananias. The Lord said to him in a vision, "Ananias." And he said, "Here I am, Lord." 11 And the Lord said to him, "Rise and go to the street called Straight, and at the house of Judas look for a man of Tarsus named Saul, for behold, he is praying, 12 and he has seen in a vision a man named Ananias come in and lay his hands on him so that he might regain his sight." 13 But Ananias answered, "Lord, I have heard from many about this man, how much evil he has done to your saints at Jerusalem. 14 And here he has authority from the chief priests to bind all who call on your name." 15 But the Lord said to him, "Go, for he is a chosen instrument of mine to carry my name before the Gentiles and kings and the children of Israel. 16 For I will show him how much he must suffer for the sake of my name." 17 So Ananias departed and entered the house. And laying his hands on him he said, "Brother Saul, the Lord Jesus who appeared to you on the road by which you came has sent me so that you may regain your sight and be filled with the Holy Spirit." 18 And immediately something like scales fell from his eyes, and he regained his sight. Then he rose and was baptized; 19 and taking food, he was strengthened.

Acts 9:10-19
Sometimes, as with Ananias, God speaks to someone to carry forward his greater purposes. Other times, God speaks just to let us know how much he loves us and is aware of the smallest needs in our lives.
When he was a young man, Paul Eschelmen. had been given a Cross pen by his fiance. In those days, Cross pens were a big deal. Paul's fiance was coming to visit, and Paul had misplaced the Cross pen. Needless to say, he was frantic to find that pen. How could he let her see him writing with a BIC when she had given him a Cross? He had been complaining all day to his roommate when his roommate asked him, "Have you prayed about it?" Paul said, "Why should I pray about that? It isn't important enough to bother God." "But you've been complaining about it all day." You're right, Paul thought and knelt to pray. Before he could get the words all out of his mouth, the thought came, 'Look in your roommate's Volkswagen.' Paul hurried down to the Volkswagen, reached behind the seat, and his hand grasped around the Cross pen.
Did this event change world history? Not directly. It certainly helped Paul's faith and fellowship with God. And, Paul has gone on the help lead from behind the scenes at Cru some of the great outreach efforts of this generation.
Other communications from God have greater obvious impacts. As a very young man, Loren Cunningham had a vision of the globe with waves coming up on the beach of every continent. During this vision, God interpreted it to him as waves of young people taking the gospel to every continent on earth. That vision was the genesis of Youth With A Mission. God spoke directly to Loren Cunningham. This vision was one of the more dramatic visitations, but the whole of the growth and development of YWAM is an ongoing story of God speaking directly to people about his plans and purpose. None of these are contradictory to Scripture but are in fact supported in principle by Scripture.
So, should you expect God to speak to you directly? I say yes.
With that said, I must add that there is no more reliable means or method of communication from God than through Scripture. Most of what we need to hear from God is contained in Scripture. In fact, everything we need for salvation is in Scripture. For salvation, we need nothing beyond Scripture. Every apparent "word from God" should be subjected to the standard of Scripture. If it varies from God's written word, ignore it. There is something wrong with it. The logic is obvious. Since God has spoken through his written word and God is unchanging, he will never speak through some other means and contradict himself. God's word remains the standard.
We have an intimate, loving God who desires to communicate intimately with his family. He uses his written word, and he uses other means as well, the still small voice, dreams, visions, sometimes an audible voice, and sometimes prophetic words through a brother or sister in Christ.
I am writing this today because I believe many Christians are missing out. After all, they are taught that the only legitimate way God speaks is through his Word. It is clear to me that that position is missing out on some of what God has for his children. I know some leaders are afraid to open to direct communication because they are afraid of heresy or some weird direction that people may go in. That will not be a problem when Scripture is always the final arbiter of the truth. I believe God wants his church to experience the fullness of life in the Spirit.
If we live by the Spirit, let us also keep in step with the Spirit.

Galatians 5:25