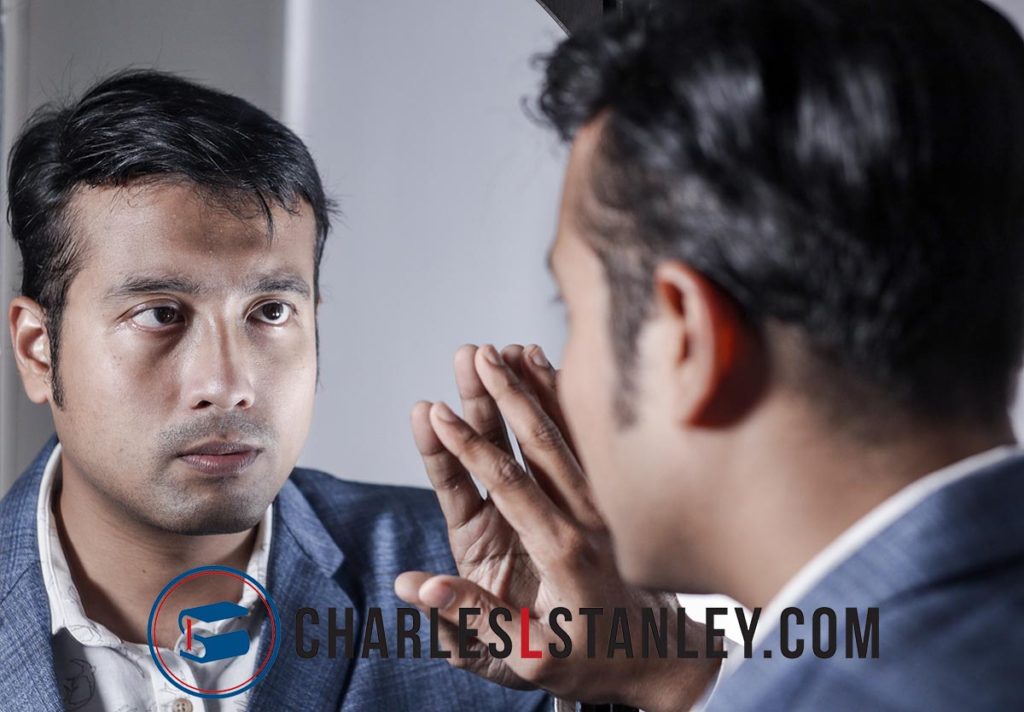 Know this, my beloved brothers: let every person be quick to hear, slow to speak, slow to anger; 20 for the anger of man does not produce the righteousness of God. 21 Therefore put away all filthiness and rampant wickedness and receive with meekness the implanted word, which is able to save your souls.

22 But be doers of the word, and not hearers only, deceiving yourselves. 23 For if anyone is a hearer of the word and not a doer, he is like a man who looks intently at his natural face in a mirror. 24 For he looks at himself and goes away and at once forgets what he was like. 25 But the one who looks into the perfect law, the law of liberty, and perseveres, being no hearer who forgets but a doer who acts, he will be blessed in his doing.

26 If anyone thinks he is religious and does not bridle his tongue but deceives his heart, this person's religion is worthless. 27 Religion that is pure and undefiled before God the Father is this: to visit orphans and widows in their affliction, and to keep oneself unstained from the world.

James 1:19-27
There is a saying that the reason God gave us two ears and one mouth is that we should listen twice as much as we speak. This fits well with the opening verse of this section of James. The significance of this exhortation is underlined by James' preface, "Know this." James is saying this is important, listen up!
This advice is applicable to all areas of life. Spouses can immediately attest to the truth that it is best to listen to your spouse before speaking. Be slow to speak. Being successfully married to the same woman for 54 years, I can testify to the significance of listening before speaking. It is easy to jump to conclusions if we don't first get all the facts. So, James' advice is to shut up and listen.
James is primarily focusing on listening to God's word and not acting out in our own anger toward another person. That kind of action does not accomplish God's righteous purposes.
James characterizes our listening to the word as the implanted word. That is the seed of the word that has time to take root and grow in our hearts. It is the product of meditating on the word. This word is able to save your soul.
There is, however, a danger for those of us who are students of the word of God, and especially for those of us who are teachers of God's word. The danger, for all of us, is that we will read, study, and meditate in God's word and rejoice over the beautiful things we see there. We see Jesus in all his beauty in the Scriptures. It leads us to worship, singing and rejoicing.
Therein lies the danger for us all. Are we folks who rejoice in the word and worship God because of what we find in the word but then fail to obey the word? If that is the case, then James says we deceive ourselves thinking we have something that we do not have. This is scary.
"It is not mere careless hearing of the word which James rebukes, but the neglect to carry into practice what is heard. One may be an attentive and critical hearer of the word, yet not a doer."

Vincent, Marvin R. Word Studies in the New Testament. Volume One page 734
My local church has many true Biblical scholars in the congregation. We are greatly blessed with some of the finest teaching of God's word you could ask for. As a congregation, we are very susceptible to this deception. We hear so much great teaching of God's word, but do we do it?
Whether or not you are part of such a blessed community of believers, you too are susceptible to this deception. We all are. When you read, study and meditate in Scripture, are you diligent to be a doer of what you have read?
"The life of obedience is the element wherein the blessedness is found and consists."

Alford, Henry: Greek New Testament. 5 Vols. London, 1857-61 as quoted in Vincent.
Now James takes us back to our speech. If we are great worshippers (religious) but don't control our speech (bridle our tongues) we are deceiving our own hearts. Our religion (worship) is worthless. That is, as far as God is concerned, that kind of worship doesn't mean anything. Ouch! If we see ourselves as great worshippers but don't control our tongues, James tells us our heart is deceived.
James takes it one step further. Religion (that is, worship) that is pure and undefiled is to get involved in real life, visit orphans and widows in their affliction and to keep ourselves unstained from the world. These are specific applications of James' main point. Be doers of the word and not just hearers only.
If you are like me, this part of James' writing doesn't let me off the hook. What do we do? Acknowledge where we have failed to be doers of the word that we hear and love. Repent. Set our hearts to obey God's word in all areas of life. There is another word for folks who are hearers and not doers. It is, hypocrites. Am I one? Are you one? Let us repent and live in complete agreement with what we read in Scripture. Oh, I know, we can't do it perfectly. Of course, we can't, but that is no excuse for being slovenly about a life of obedience. We have specific instructions for how to handle our failings. Confess your sins and he is faithful and just to forgive us our sins. But God is looking for more than simple confession, he is looking for repentance, turning away from our disobedience and toward obedience to God and his word.