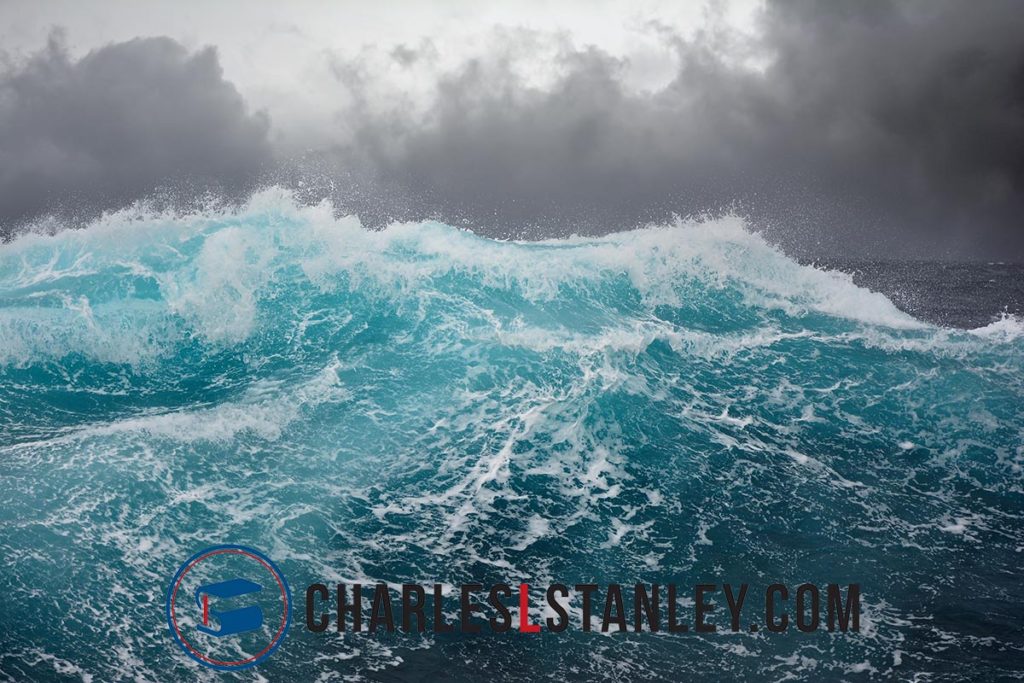 If any of you lacks wisdom, let him ask God, who gives generously to all without reproach, and it will be given him. 6 But let him ask in faith, with no doubting, for the one who doubts is like a wave of the sea that is driven and tossed by the wind. 7 For that person must not suppose that he will receive anything from the Lord; 8 he is a double-minded man, unstable in all his ways.

James 1:5-8
Picture the stereotype of the male automobile driver who has lost his way and his wife keeps nagging him to stop and get directions. He refuses to acknowledge that he is lost so he won't ask. It's pride, I suppose. He doesn't get directions to get where he is going because he won't ask.
In the previous section of James' letter, we learned that a person who knows by experience that testing produces steadfastness and that steadfastness will take you to your intended end and will do that in every dimension of your life. James finishes that statement by saying that that person will be "lacking nothing."
In this section, James begins with, "If any of you lacks…" He is obviously referring to the person who has not yet experienced the positive benefits of going through testing because he lacks wisdom. This is a person who is "in process." They haven't yet had the level of experiential knowledge of God's ways to be confident and stand strong and steadfast. So, they need the wisdom to know how to respond to their present circumstances.
I am sure that most of us find ourselves in this circumstance at least on occasion. So, James is kind enough to give us some wisdom about what to do in such a circumstance.
That seems simple, and it is really. But James is so good as to qualify his statement. Not only does he say to ask God, but he describes God as the "giving God" who gives generously or liberally and he doesn't get on your case for asking him. He isn't too busy with better things to do. Actually, God delights in his children coming to him with our needs.
We can short-circuit our request.
Ask in faith with no doubting. One who doubts is unstable. One moment he has faith enough to ask and then immediately doubts that God will do anything about his request. James says he is like a wave in a high wind on the ocean. He gets tossed in every direction and is unstable.
That person must not suppose he will receive anything from the Lord. Ouch!
This is a person of two minds and is consequently unstable. This conduct does not manifest steadfastness.
What's the problem? The unstable man is not sufficiently acquainted with the giving God whom he is asking for wisdom.
Our faith in God grows as our experiential knowledge of God grows. We trust him because we have learned that we can trust him. Simply reading his word with an open heart is the start but not the finish. We only get to an experiential knowledge of God as we act on his word and discover for ourselves the faithfulness of our God. Faith begins with hearing the word of God and grows as we exercise the faith we have by doing things in obedience to God that requires God to act. If we can do it on our own then we don't need God. If we need God to perform what we are attempting out of obedience to his word, then we will experience a growth in faith.
If you think you are weak in faith, what is the solution?
Here is at least one solution. Meditate in God's word and then obey Jesus in whatever he has spoken to you through his word. Do the word. Obey Jesus.
You will no longer be unstable in your ways and you will discover answers to your prayers. You will enter into a much more intimate relationship with Jesus. You will discover the extreme joy of working together with God in his program for your life.